The average price for real estate in Mississauga has experienced a sharp decline over the past year, as a result of increased borrowing costs, with detached and semi-detached homes experiencing the sharpest declines. In January, the average sale price for all dwelling types combined was $920,587, which is the lowest it has been in two years. The last time Mississauga's overall average was lower than that was in January 2021 at $890,020. The real estate market in the region had experienced a period of growth, with real estate prices almost doubling in four years, climbing from a combined average of $644,834 in February 2018 to a peak of $1,225,339 for all dwelling types combined in February 2022. However, since then, the market has gone into a steep decline, losing 24.9% in value in just the past 11 months.
The average price for detached homes peaked in January 2022 at an average price of $1,964,077. The latest monthly statistics from the Toronto Real Estate Board (TRREB) showed that the average price of detached homes had dropped to $1,379,588, representing a 29.7% year-over-year drop. The last time the average price for detached homes in Mississauga was below $1.4 million was in November 2021 at a monthly average of $1,318,779.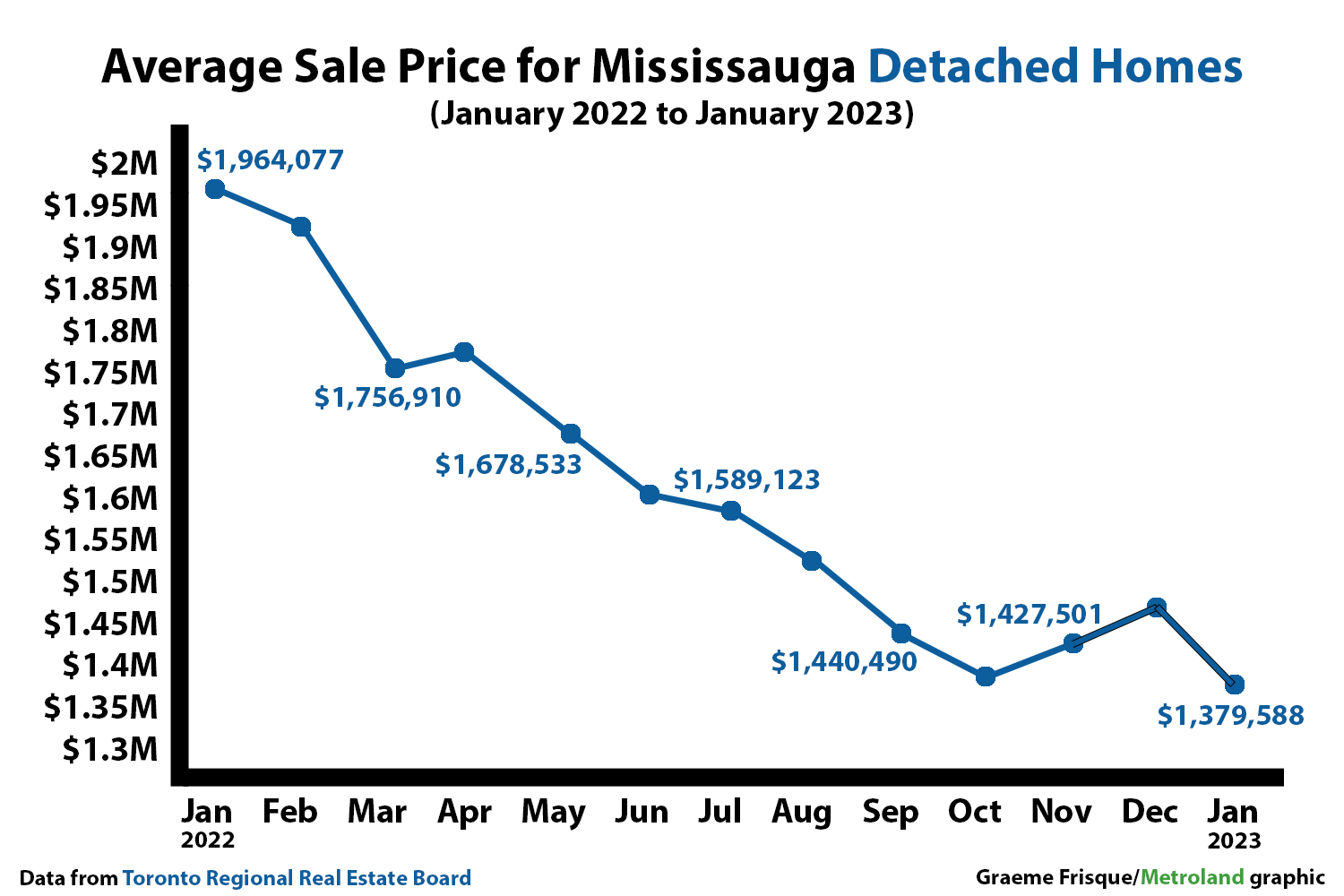 Similarly, the average price for semi-detached homes peaked in February 2022 at $1,314,703 and has since fallen by $398,759 or 30.3% to an average of $915,944 last month. Townhouse-style condominiums also peaked in February 2022 at $1,012,860 and have since fallen by 21.2% to a January average of $797,702. Apartment condos fell from a February 2022 peak of $736,006 to $626,401 last month, marking a 14.9% drop.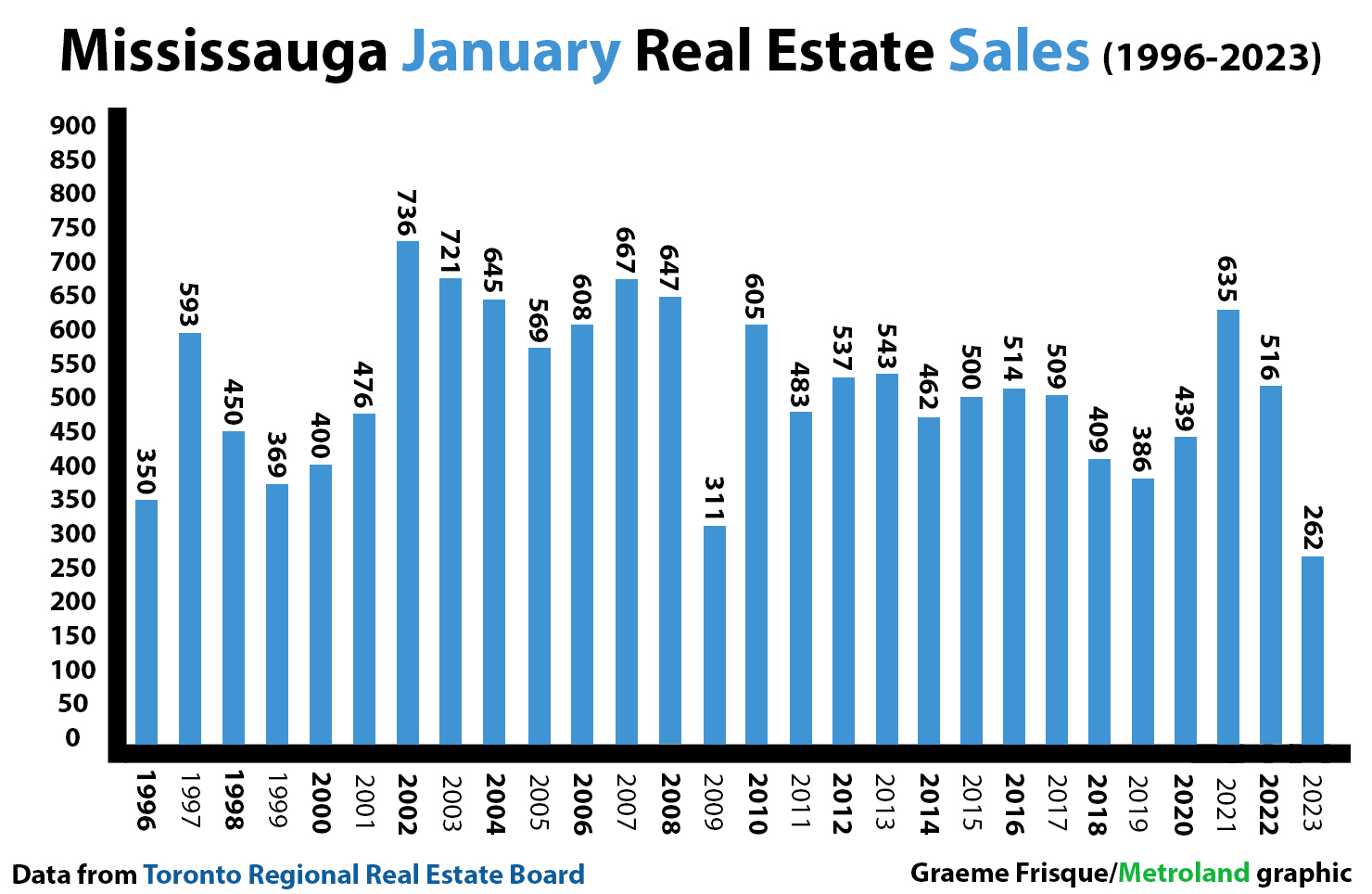 Despite the declines in prices, the cost of home ownership in the Greater Toronto Area remains high and out of reach for most people without assuming significant debt. TRREB and the Bank of Canada (BoC) are counting on increased immigration to increase housing demand again as early as the second half of 2023. However, in the wake of the BoC's most recent 0.25% rate hike on January 25, BoC Governor Tiff Macklem warned that the central bank foresees continued downward pressure on the housing market through at least the first half of the year.